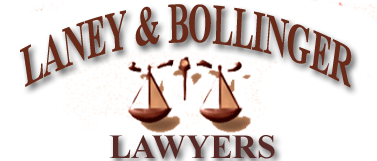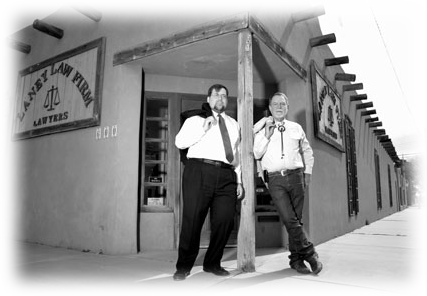 Our Firm
Our firm is an aggressive, technologically advanced law firm. We are rated "(AV)," which is the highest rating established by Martindale-Hubbell's Law Directory.

This rating is only given to lawyers and law firms which are considered by the legal community to have Very High to Preeminent Legal Ability and who are thought to embrace Very High Professional Standards.
We are advocates, dedicated to protecting the rights of individuals. We believe in the Constitution of the United States, the Bill of Rights, and in preservation of all individual freedoms vested in our American heritage. We believe in just redress for those who have been wronged or injured, whether by insurance companies, the negligence of others through motor vehicle accidents, defective products, medical or other professional malpractice or any other negligence.
Our credentials include Board Certification in both Personal Injury Trial Law and in Civil Trial Law, by the Texas Board of Legal Specialization, and Certification as a Civil Trial Advocate by the National Board of Trial Advocacy. Please inspect our Biographies for details.
Our experience includes a litigation practice since 1977 in the areas of Personal Injury, Wrongful Death, Medical Malpractice, Legal Malpractice, Defective Products, Auto & Truck Accidents, Insurance Disputes, Nursing Home Neglect, Deceptive Trade Practices and other forms of negligence, as well as Probate and Will contests, business torts, and contract disputes.
Our non-litigation practice includes Wills and Probate of Estates, real estate document preparation including Deeds, Deed of Trust and Lien documents.
The cornerstones of our practice are integrity, honesty, compassion and competence. Most of all, the needs of our clients are our primary focus. We care about our clients and we believe we can make a difference in society and in the community.
Since the firm was established in 1977, we have represented thousands of clients throughout Texas and the United States.
Mark is a Texas native, with roots firmly established in the Texas Panhandle. His family has farmed in Texas since shortly after the Civil War; however, there is no geographic limitation or boundary to our law practice. Our lawyers are capable of representing clients throughout Texas and working with lawyers throughout the remainder of the United States.
To maximize their effectiveness for each client, each prospective case is carefully screened and all cases are diligently developed.
If you are have been the victim of a serious personal injury or medical malpractice, or you have been wronged in any manner, simply complete our brief Case Review Form, or telephone us at 806-293-2618 or Toll Free at 800-210-2198, for a free, no-obligation case review.
---
Copyright © 1998-2013. All Rights Reserved.
Maintained by WBI Websites®